NBA Playoff Betting Preview: Wizards vs. Celtics Game 7, May 15, 2017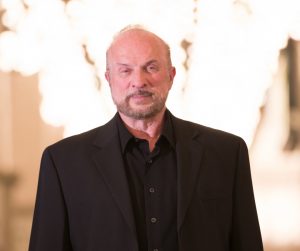 by Jim Feist
It's another historic Game 7 at Boston Garden! The top-seeded Celtics host the Washington Wizards in the Eastern Conference tipping off tonight, Monday, May 15, 2017.  Both teams have had two days to prepare after the Wizards won a thriller Friday in game 6 by a point to keep their season alive. The Celtics are 5-point home favorites, and the total in Vegas has dropped from 211 to 216.
The Wizards played physical at home and got back in the series, knocking the Celtics around, but they have played  soft at Boston, going 0-3 SU/ATS in this series. The home team is a perfect 6-0 straight up, 5-1 ATS. Boston has 17 NBA title and has played in many Game 7s, while Washington hasn't made it to the Eastern Conference Finals since 1979. Can the home court trend continue?
#4 Seed Washington (56-38; 20-27 away) – Scott Brooks

#4 Washington:  #5 in scoring, #21 in points allowed.
John Wall (23 p) and sharp-shooting Bradley Beal (23 ppg).  Wall is averaging 26.3 points, 10.2 assists and 2.6 steals in the series.
Youth, a below-average defense, can struggle on the road. Wall is the first player in NBA playoff history to record at least 20 points and seven assists in 11 straight games.
Washington rolled at home in Games 3 and 4, 116-89, 121-102
Washington 8-2 ATS on 2 days of rest, 5-12 ATS after a ATS loss
39-18-1 over the total on two days of rest, 35-16-1 over the total on the road.
(Jim Feist is on a 112-66 NBA run.  NBA TV Showdown + MLB 3-Pack cash Monday: Click: FastFactsToday)
#1 Boston Celtics (60-34; 34-13 home)    – Brad Stevens
#1 Celtics: #7 in scoring, #15 in points allowed, #9 in field goal shooting defense, #2 in three-point defense.
Isiah Thomas (28.9 ppg), Avery Bradley (16.3 p). Thomas is averaging 19.3 points on 39 percent shooting in four games since exploding for 53 points at home in Game 2.
Boston shot 51% in each of the first two games at home, 53% in Game 5.
However, lost Games 3 and 4 at Washington allowing 116. 121 pts.
Boston on 8-2 ATS run. 8-19 ATS on 2 days rest. 6-0-1 over at home
20-6-1 over at home vs team with losing road mark.
Head to head matchup:  The home team is 9-1 ATS, 13-4 ATS. The favorite is 12-3 ATS, while Boston 10-4 ATS vs. Washington, and the Wizards are 0-8 ATS at Boston.
Free scores and NBA odds daily at JimFeist.com