NBA Playoff Betting Preview: Celtics vs. Cavs Game 4, May 23, 2017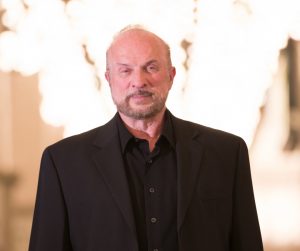 by Jim Feist
It's an angry bunch of Cleveland Cavaliers that will take the court on Tuesday, May 23, 2017, to face the Boston Celtics in Game 4. Not only did the Cavs lose their first playoff game Sunday, 111-108, but they lost a 21-point lead at home in the third quarter. The Celtics were without star guard Isaiah Thomas but won a thriller Sunday in Game 3 on a last second three-pointer.  The Cavaliers are 14.5-point home favorite, and the total in Vegas is 215. That means the home team is 0-3 SU/ATS in this strange series. Does that continue to give the long shot Celtics some life?
#1 Boston Celtics (62-36; 27-21 away)    – Brad Stevens
#1 Seed Celtics: #7 in scoring, #15 in points allowed, #9 in field goal shooting defense, #2 in three-point defense.
Marcus Smart plays with passion but has not been much of a factor — until the last game. He stepped up with 27 points, 7 assists on 7-of-10 three-point shooting.
Game 3: Celtics win 111-108. Cavs led 66-50 at half, shooting 45.7% for the game, 16-of-39 on three-pointers, while the Celtics shot 46%, 18-of-40 threes. LeBron James had 11 points, Kevin Love 28, Kyrie Irving 29.
Boston is on a 7-1-1 ATS run, 6-2 ATS away.
 14-5-2 under the total on the road.
(Jim Feist is on a 115-68 NBA run.  NHL Toatl of the Year cashes Tuesday: Click: FastFactsToday)
#2 Seed Cleveland Cavaliers (56-38; 20-27 away) – Ty Lue

 Cavs: #4 in scoring, #2 in threes (.384%), #23 free throws.
Defense: #19 in points allowed, #16 field goal shooting defense, #18 at defending the three.
10-1 in playoffs. 5-2 SU vs Boston this season.
35-17-1 run over the total.
Game 3: Cavs had been 49-0 with LeBron when leading by 21 or more in playoffs. LeBron had 6 TOs. James need 62 points to top Michael Jordan as top playoff scorer.
Head to head matchup:  Road team is 9-2-1 ATS, the over is 4-0 when these teams play at Cleveland.
Free scores and NBA odds daily at JimFeist.com