MLB Betting Preview: Cardinals at Dodgers, Wed, May 24, 2017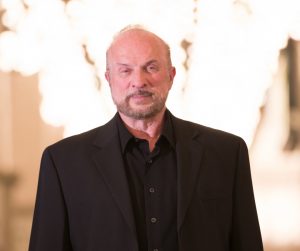 by Jim Feist

A pair of strong National League teams clash as the St. Louis Cardinals visit the LA Dodgers on Wednesday, May 24, 2017. Dodger stadium is a huge park, great for pitchers, and these are two of the top three teams in baseball in team ERAs. St. Louis is on a 3-6 run, off a 2-1 extra inning loss last night at Dodger stadium. The Dodgers won with only 3 hits on offense, while the Cardinals managed just 4 hits. The Cardinals struck out 14 times and stranded only two base runners. Los Angeles is on a 5-1 run and is a strong 17-7 at Dodger stadium.    The Dodgers are a -175 favorite with the total at 7.5.
St. Louis Cardinals (22-20; 10-7 away) 
Cardsinals: 3-6 run. 2nd of 6-game trip. 9-1 run away. 20-7 run over
#22 in runs, #9 OBP.   Pitching: #3 in ERA (3.57).
29-yearr old Mike Leake (4-2, 2.03 ERA). He has allowed 2 runs or less in 7 of 8 starts. He leads the NL with a 2.03 ERA and a 0.99 WHIP.
37-17 vs. a starter with a WHIP greater than 1.30.  10-3 under when Leake starts
42-21-2 over the total away vs. a team with a winning record.
Last night: Dodgers win 2-1 in 13 innings with 3 hits, Cards had 4 hits.  LA batters struck out 19 times, Cardinals batters had 0 walks, 14 Ks.
Los Angeles Dodgers (27-19; 17-7 at home)
Dodgers: 5-1 run.   6th game of a 10-game homestand
 Offense: #6 in runs scored, #2 OBP.   Pitching: #1 in ERA (3.41).
37-year old Rich Hill (1-1, 2.77 ERA) takes the mound tonight. Hill (finger) returned from the disabled list last week and tossed five innings of one-run ball against the Giants. He walked none and struck out six in a 2-1 loss.
The Dodgers are 63-26 at home, including 46-15 at home vs. a righty starter.
Head to head: The under is 12-5 when these teams clash.
Free scores and NBA odds daily at JimFeist.com